A Boozy Pumpkin Pie Recipe with Chila 'Orchata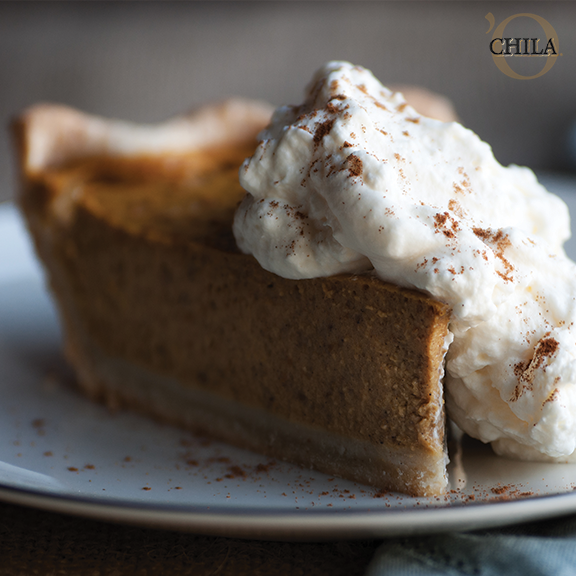 Who doesn't love pumpkin pie at Thanksgiving? We've turned it up a notch with a boozy pumpkin pie recipe that will leave you feeling good this holiday. At a time where creative culinary is at an all time high It's a classic that will always be served at my Thanksgiving and Christmas dinners but I'm a sucker for some good booze infusion so when I stumbled on this recipe for pumpkin pie that adds in Chila Orchata liqueur I had to share it. Chila 'Orchata is a unique blend of Virgin Islands Rum, real dairy cream and a sprinkle of exotic cinnamon. We reviewed Chila Orchata Cinnamon Rum Cream earlier this year and it is bar far my new favorite liqueur of 2014. I mentioned back then that I knew this would be an awesome fall recipe spirit and sure enough we've gone through 3 bottles so far. Grab a bottle, try it and if you're feeling adventurous try this pie recipe. Just in case make it early in the week, if you love it make it again for the family on Thursday.
Cheers
– 1/4 cup Chila 'Orchata
– 1 pre-made pie crust
– 3 eggs
– 1 1/2 cups canned pumpkin
– 3/4 cup brown sugar
– 1/2 teaspoon cinnamon
– 1/2 cup heavy cream
Preheat oven to 350 degrees. Beat pumpkin and eggs in a medium bowl until creamy. Whisk in brown sugar and cinnamon until smooth. Add cream, Chila 'Orchata and whisk until thoroughly combined. Pour pumpkin mixture into pie crust. Bake for 40-50 minutes until a toothpick or knife inserted comes out clean.(If pie crust edges get too brown during baking, cover with aluminum foil.) Serve at room temperature or slightly chilled.
Recipe and photo courtesy of Chila Orchata Cinnamon Rum Cream
---
---