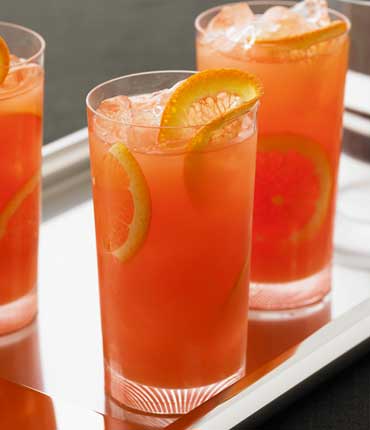 …..Here's another great cocktail from our friends over at Grey Goose to keep you on your toes this weekend. Enjoy the sunny weather or live in the nightlife, either way this one will go down easy. It includes one of my favorite and often neglected cordials, Campari. If you're a fan of gin than you'll enjoy the taste of Campari and can't go wrong with the other ingredients. Cheers.
.
 Buonasola Cocktail
1 Part GREY GOOSE® L'Orange
¾ Parts Limoncello
¾ Part Campari®
½ Parts Simple Syrup
3 Parts Orange Juice
Fill your cocktail shaker with ice and add all ingredients. Shake well until the outside of the shaker is frosted and beaded with sweat. Strain into a highball glass filled with ice and garnish with orange slice.