Celebrate National Mojito Day 2013: July 11th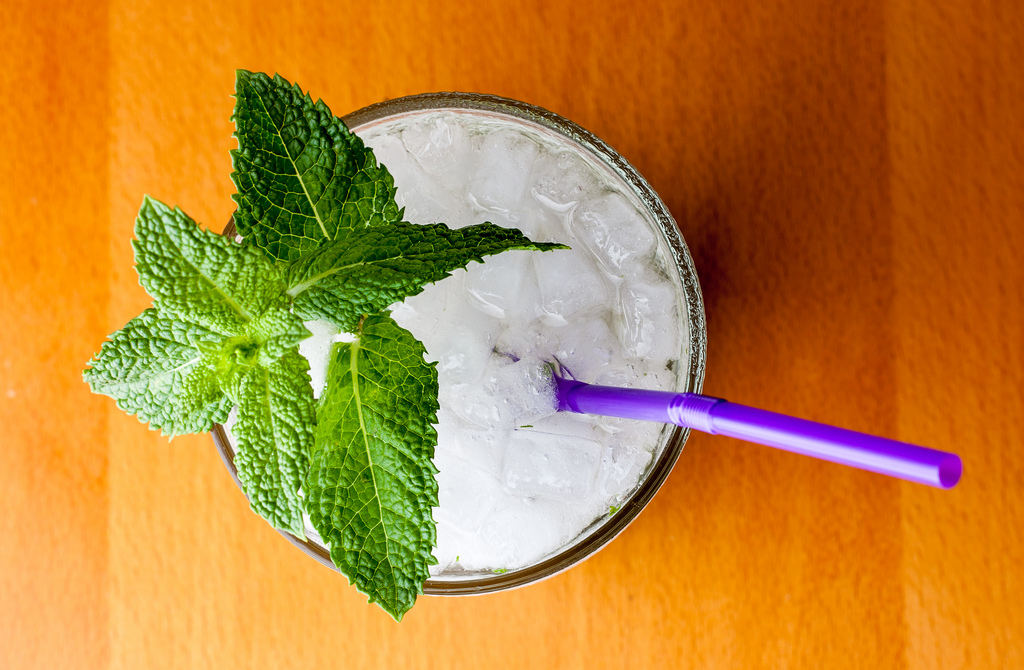 It's that time of year again. July 11th is National Mojito Day. I know for some of you every day is Mojito Day, but for the rest of us who aren't so lucky, lets take full advantage of the drunken holiday. By now most of us have tried a traditional Mojito, so below are a few awesome Mojito recipes with a twist to try for yourself at home. Got a recipe you like? Share it with us by leaving a comment below.
Cheers!
Va-Va-Voomojito (Courtesy Of Skinny Girl)
Ingredients
Sprig of fresh mint
1 cup of watermelon, cubed
1 lime wedge
1 ½ parts Skinnygirl™ Cucumber Vodka
3 parts soda water
½  tsp. agave nectar
Lime wedge for garnish
 Squeeze lime wedge into glass, muddle fruit with mint leaves and vodka.  Add ice, agave nectar and top with soda water. Garnish with a lime wedge and enjoy!
Patron Mojito 
6-8 fresh mint leaves
1 cut lime
1 oz. Stirrings Simple Syrup
1 1/2 oz. Patron Silver Tequila
Club Soda
Garnish with lime wedge
 Muddle mint leaves, lime, and simple syrup in a tall glass. Add a cup of ice, Patron Silver, and fill the rest with club soda. Shake gently and serve in a glass rimmed with sugar. Garnish with a lime wedge.
Blueberry Mojito (Courtesy of The Novice Chef)
1 Cup fresh blueberries
4 oz White rum
10 Fresh mint leaves
2 Teaspoons sugar
2 Limes, Juiced
6 oz club soda
Ice
In a food processor or blender, puree blueberries until smooth. Set aside.  Add mint leaves and sugar to a cocktail shaker. Use a muddler (or the end of a wooden spoon) to muddle the mint and sugar. Add the lime juice, rum and pureed blueberries: shake vigorously. Pour ice and club soda into two tall glasses and then pour in rum mixture. Gently stir. Garnish with a lime wedge, extra blueberries and a sprig of mint. Serve immediately.
For more updates on the latest brand launches, cocktail recipes, and industry news, make sure to Like Us On Facebook, or Follow us On Twitter.
---
---