Cocktail of The Week: Iced Chocolate Cake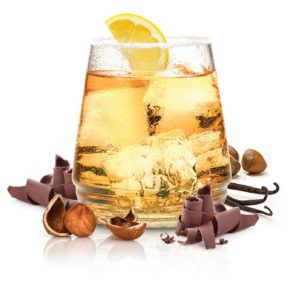 …..This weeks cocktail of the week is slightly sweeter and more decadent then our usual suspects, but with the holidays right around the corner and everyone sharpening there sweet tooths as much as possible before the "diet binge" that usually happens starting January 1st, we figured this one would be a hit. Our CotW is the Iced Chocolate Cake, a delicious blend of hazelnut liqueur and lemon vodka that combines for an amazing taste similar to, you guessed it, a premium slice of chocolate cake. Of course this is popular in shot form as well, but if a shot isn't enough for you, this one will be perfect.
Ice Chocolate Cake 
2 oz Frangelico Hazelnut Liqueur
2 oz Stoli Citrus Vodka
Add both ingredients in a shaker, shake and strain into a sugar rimmed glass filled with ice. Garnish with a sugar covered lemon wedge. Enjoy
For more great holiday recipes be sure to check back with us over the next few weeks. Class dismissed.
---
---