Hurricane Party: What to drink during a Hurricane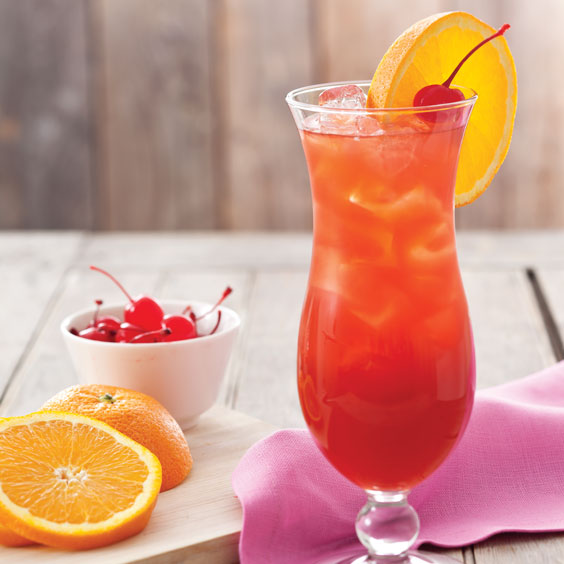 …IIt's that time of year again…It's hurricane season and if you've been paying attention to the weather lately, you've probably heard about some of the lovely weather we're having down in Florida. It's brewing here on the coast, currently ripping through the islands south of us and headed this way this weekend. Though we've been in Florida since 2002, we spent much of that time in North Florida (Tallahassee), where we only caught the winds from the monsters like Katrina, Charlie, and others. Now living in Orlando, it's a bit more "real" when we see a Hurricane warning, so we're getting prepared and doing the only thing we know how to, drinking ourselves through it!  Some people call it a Hurricane party, we'll just call it an excuse to drink. If you're into themed drinks, here are a few suggestions to make this year's Hurricane party one you'll never forget.
The Hurricane 
2 oz light rum
2 oz dark rum
2 oz passion fruit juice
1 oz orange juice
½ oz fresh lime juice
1 Tablespoon simple syrup
1 Tablespoon grenadine
Garnish: orange slice and cherry
Shake all ingredients in a cocktail shaker with ice and strain into a Hurricane glass filled with ice. Garnish with a cherry and an orange slice.
The Dark N Stormy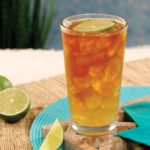 1.5 oz Gosling's Black Seal Rum
Gosling's Stormy Ginger Beer
In a tall glass filled with ice add 4 – 5 oz of Gosling's Stormy Ginger Beer and top with Gosling's Black Seal Rum. Garnish with a lime wedge (optional).
The Perfect  Storm
2oz. Kraken Spiced rum
6oz. Ginger Beer
Fill a rocks glass with ice. Add two ounces of Kraken Black Spiced Rum. Top with Ginger Beer. Garnish with a slice of lime. Raise glass and toast.
The Pain Killer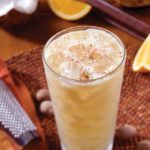 4 oz unsweetened pineapple juice
1 oz orange juice
1 oz coco lopez coconut cream
2 oz 95 proof Pusser's rum
Blend without ice and pour into a tall glass or tiki mug filled with crushed ice. Top with a shake of nutmeg and a pinch of cinnamon. Garnish with pineapple stick, orange wheel, and cinnamon stick.
Hope you enjoyed our Hurricane themed drinks recipes and were inspired for your own hurricane party ideas. Photos were provided courtesy of Miami.com and Bahamabreeze.com. Cheers and be safe!
Did you know we're on Pinterest?!?
---
---