Lovoka Caramel Liqueur Review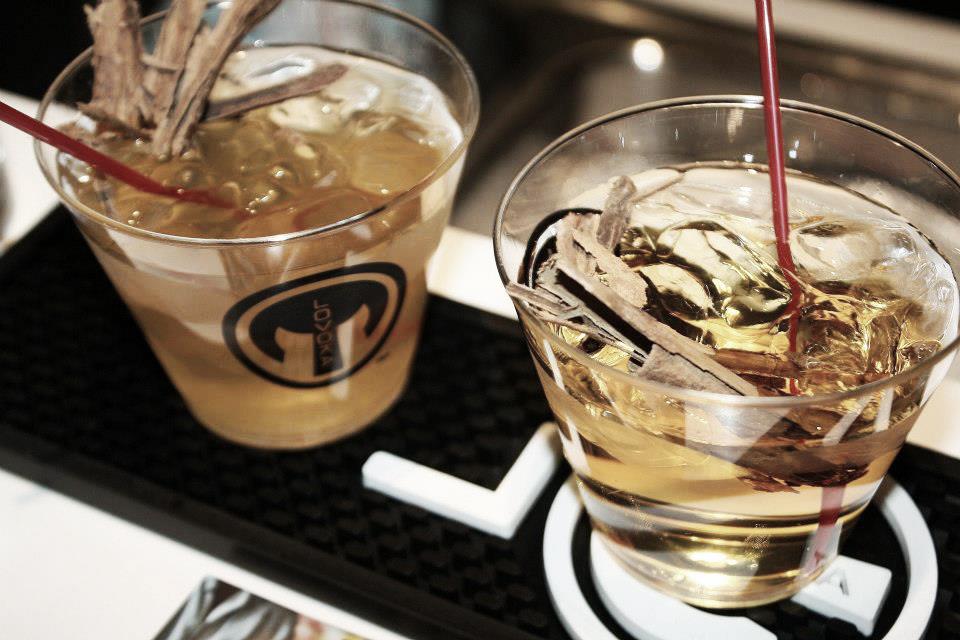 Our latest featured review is Lovoka Caramel Liqueur. Lovoka is an extremely popular South African liqueur that features a distinct bottle design that was recently launched this Spring in the U.S. and is looking to become the next big thing in the market. If you're one for credentials, Lovoka has multiple awards under its belt already. If the professionals don't do it for you, ask the "amateur tasters" that are raving about Lovoka at their successful launch parties and sponsored events across the nation. We got our hands on a bottle, and can't wait to see for ourselves.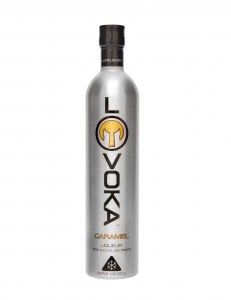 First Impression: The first thing we (the consumer) do when looking to purchase a product is we tend to judge a book by its cover. In the alcohol industry that means picking out that shiny, interestingly shaped, unique bottle off a shelf of hundreds of other bottles. The marketing/design gurus at Lovoka obviously knew what they were doing, because they created a bottle that kills three birds with one stone: catches the eye, gives it an advantage over it's competitors, AND pays homage to it's rich South African roots (Johannesburg). It comes packaged in an aluminum bottle that genius-ly makes it quicker to chill (they bottle suggests its best served chilled) than the traditional glass bottle, and its bold logo also incorporates the design of a tribal African mask, tipping its hat towards its Johannesburg roots. Win, win, and win. Might I add that the packaging gives an impression of an ice cold water product rather than a liquor, perfectly themed for a brand coming from Africa, known for its heat and deserts.
The Taste: After cracking this one open I was met with what could only be described as a Werther's Original in a bottle. It's like walking into an old school confectionery store, getting a whiff of those sugary sweets and feeling like a kid all over again. There's heavy notes of caramel, as the branding would have you expect, but also subtle notes of vanilla and butterscotch round the nose perfectly. Once you take a sip you'll notice two things, a sweet beginning and a smooth transition to a warm feeling in the back of your throat to remind you there's alcohol in this one. It's sweet, and a bit thick in texture but not overwhelming and balances the sugar with the alcohol nicely. It shares a lot of similarities to that of another African liqueur, Amarula. Likewise, it covers a few bases that made Baileys so wildly successful. The difference here, is Lovoka is not cream based which is makes it more versatile with its vodka base than the previously mentioned brands. Chilled as a shot its amazing, but when poured over ice and sipped its equally impressive. I noticed its versatility and broke out the Breyers Ice Cream and had an adult two scoops. If your into the sweet drinks, you cant go wrong here.
Price: $26.99 (750/ML)
Final Word:   I know, we've had a LOT of flavored spirits and liqueurs launch over the years and for every one "Nuvo" out there, there are hundreds of "Qream" liqueurs out there. But this one's different. I think it has what it takes to make a HUGE mark on the U.S. bar scene. I'll be honest, when we first received this, it's design although different (we've never seen a aluminum bottled spirit) gave us an opinion that it was overcompensating for its taste and was most likely horrible. Instead,  in an age of cool packaged spirits that taste like crap, and tasty spirits that are boring and go unnoticed, Lovoka wins at both taste and look. From its smooth caramel flavor down to its premium vodka base, it achieves a perfect amount of balance that is impressive. At 60 proof, this one just might sneak up on you, but trust us when we say add this one to your "mus-try" list.
For more information on Lovoka, including its other flavors,recipes,  and where to purchase it, visit their website at www.LovokaUSA.com. 
---
---