Peppermint Patty Cocktail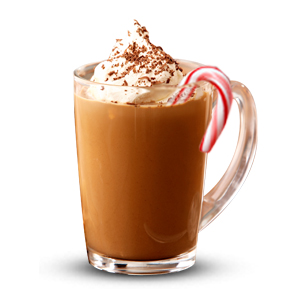 …..
H
oliday season is in full swing and I can't think of anything that says Happy Holidays better than a cocktail bursting with flavors of Peppermint, mocha, and creaminess. Here's an original recipe I love to enjoy either hot or cold featuring Kahluas limited release flavor; Peppermint Mocha. If you can't find this flavor, don't worry, it can easily be substituted with regular Kahlua and mint extract. Cheers.
Peppermint Patty Cocktail
1 1/2 oz Kahlua Peppermint Mocha
1 oz Disaronno Amaretto Liqueur
1 1/2 oz Milk
Whipped Cream
Candy Cane
Combine Kahlua, Disaronno, and milk into a cocktail shaker. Shake and strain into a coffee mug and top with whipped cream, a dash of cinnamon, and garnish with a candy cane. Enjoy.
---
---