Red Robin Introduces New Crafted Beer Cocktails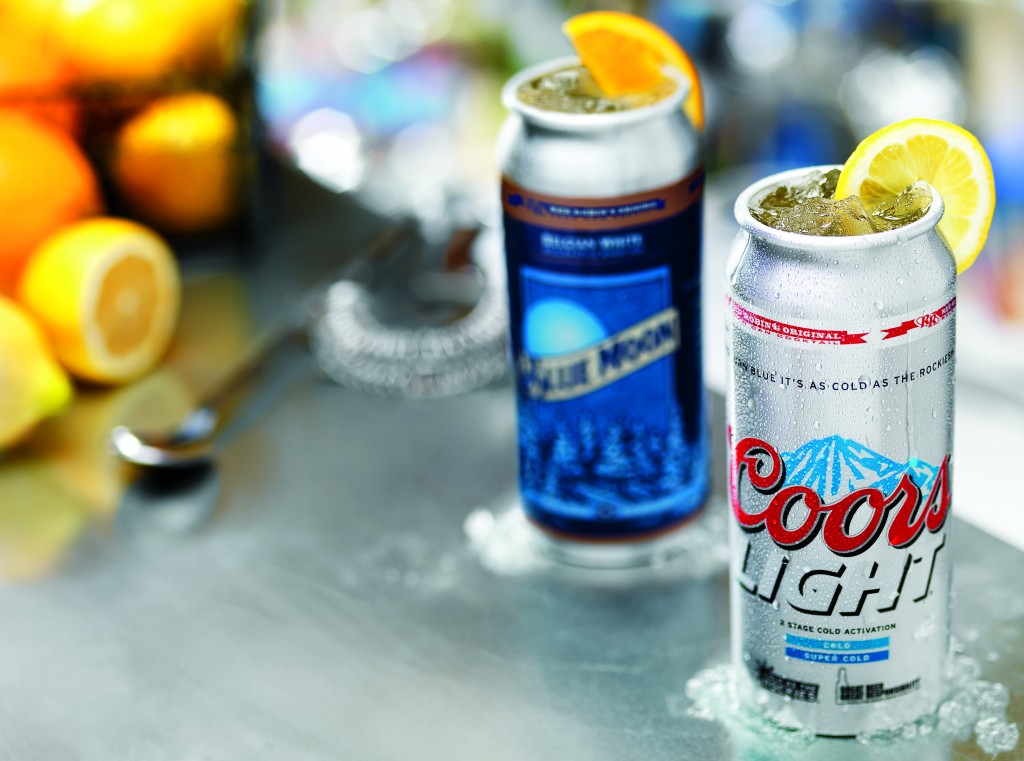 How's your Summer going so far? Well if you're a fan of beer and/or cocktails that use beer in them, your Summer might be getting a little bit better. Red Robin Gourmet Burgers has decided to step up their game in the bar scene and add two new seasonal cocktails, crafted exclusively for their chain to the menu. If you've ever been in a Red Robin, you know they aren't your average casual dining restaurant. They take their burgers and their cocktails seriously. Going with the trends, we see continued growth in three areas:  mixology, the interest in beer cocktails, and of coarse what exploded years ago and continues to grow is the love of craft beers. Red Robin attacks each of these with these two new additions to the menu. Also, if you remember, we highlighted their awesome Beer Milkshakes last spring, so this is just a continuation of their unique menu options. Their two new "Can Crafted Cocktails" are unique combination of beer and spirits and are available in two styles:
Coors Light® Can-Crafted™ Cocktail – A mixture of Coors Light®, ginger liqueur and lemonade topped with fresh squeezed lemon
Blue Moon® Can-Crafted™ Cocktail – A refreshing combination of Blue Moon® Belgian White, SVEDKA® Clementine vodka, orange juice and fresh lime juice
Thirsty yet? What's really unique about these can crafted cocktails is the container they are served in. Each cocktail is served in a reusable aluminum can. MillerCoors along with Red Robin spent the last year working to create a can that looked and felt like the real thing, but was sturdy and reusable. Pretty awesome right? If you're a souvenir whore like myself, you can even purchase one of these cans to take home for an additional $5. And with the drink costing about the same, its not a bad deal for $10 total. You know you want to show up at your buddies bbq with one of these next time. If you don't know where your nearest Red Robin is, I would suggest checking out www.redrobin.com.  Now go out and enjoy this Summer weather.
Cheers!
For more updates on the latest brand launches, cocktail recipes, and industry news, make sure to Like Us On Facebook, or Follow us On Twitter.
Photo Courtesy of Red Robin 
---
---