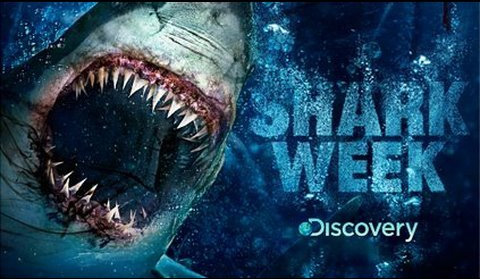 Cue the dramatic theme from "Jaws". Tonight, Shark week on the Discovery channel officially kicks off. To be honest, I've never understood the hype that's built up for this week, but personally I don't care either. Anything that gives me an excuse to drink is good with me. So this week we were passed along  a few cocktail recipes to try from Skinnygirl with a Shark Week theme. Fortunately we received several samples last month and have been mixing up all sorts of fun stuff in our home bar. These drinks were "jaw dropping" and pack a nice "bite"… Ok, sorry, I promise that's all the corny jokes I'm sliding in. I tried to get in the spirit but it'll take a few drinks before I'm genuine. Do you like shark week? Am I missing something? Either way, after a few of these I'm sure you'll watch anything. I'm a big tropical drink fan, so my favorite was predator punch. Let us know what your favorite was!
Shark Tooth Twister
2 parts Skinnygirl Island Coconut Vodka
1½ parts coconut flavored sparkling water
Agave Nectar
Using agave nectar, rim glass with shredded coconut. Pour vodka and sparkling water over ice and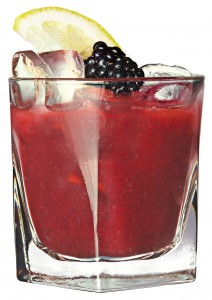 enjoy!
Jaws Juice
2 parts Skinnygirl Bare Naked Vodka
5 muddled blueberries
3 muddled blackberries
1 part club soda
Muddle berries in glass with vodka. Top with club soda and enjoy!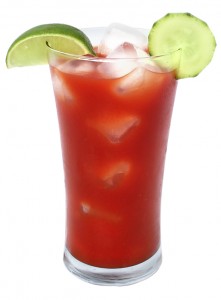 Shark Bite Bloody Mary
2 parts Skinnygirl Cucumber vodka
2 parts low-sodium tomato juice
Splash of fresh lemon juice
Squeeze of fresh lime juice
Dash of Worcestershire sauce (to taste)
Dash of hot sauce
Sprinkle of celery salt
Lime, cucumber and celery stalk for garnish
Mix all ingredients together in a tall glass. Garnish with lime, cucumber and celery stalk and serve.
Predator Punch
1½ parts Skinnygirl Tangerine Vodka
½ parts passion fruit juice
Squeeze of fresh lime and lemon juice
Dash of orange extract
2 tablespoons sugar-free pineapple syrup
2 parts club soda
Pour all ingredients over ice and stir. Garnish with a lime.

Great White Wine Slush
5 parts glass of Skinnygirl™ California White wine
2 parts frozen lemonade
1 part soda water
Lemon peel twist for garnish
Blend ingredients with crushed ice and pour into a flute glass. Finish with soda water and garnish with a twist of lemon.
That's all for now. Photos and recipes were courtesy of SkinnyGirl. Did you know we're on Pinterest?!? Are you following us on Twitter? We KNOW you're a fan of our on Facebook. If not What are you waiting for? Socialize with us!