Sorel Hibiscus Liqueur Review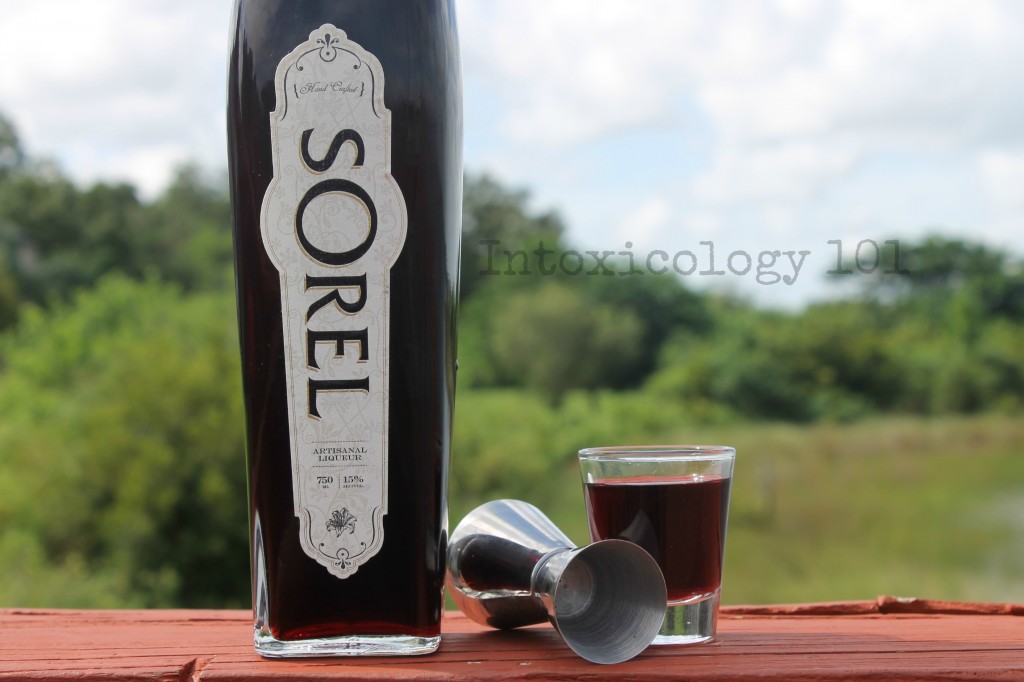 …….Sorel is an artisanal hibiscus based liqueur produced in Red Hook, Brooklyn by Jack From Brooklyn. Sorel is a modern American twist on a centuries-old Caribbean recipe, in which the natives would ferment hibiscus plants and then add sugar, rum, and serve it on occasion. Fast forward to 2012, and this unique spirit features Brazilian clove, Indonesian cassia, Nigerian ginger, Indonesian nutmeg, Moroccan hibiscus, pure cane sugar, and organic New York grain alcohol.
First Impression: Sorel is a beautifully rich blood-red color and comes packaged in a slender bottle easy to grip, and easy to carry. It's labeling is tasteful with what I consider a classic French style stencil and design to it that is very appealing to the eyes.
Aroma: We popped open the rubber cork and almost instantly it was as if we had just opened up a fresh bag of  potpourri. As a fan of this mixture of spices (just bought an apple cinnamon fragrance that is a near replica of this fragrance), it's both refreshing and awkward to smell it right before taking a sip. We figure at the very least, if this doesn't taste good, we can leave it uncorked in the center of our living room to keep our place smelling warm and fresh. Right on top, you get the punch of clove and cinnamon with subtle notes of nutmeg underneath.
Taste: With fresh thoughts of aromatic floral notes, something Lori is not a fan of, I dove right in and this one didn't give me any regrets. Spicy, sweet, and warm notes all balance perfectly with this one and I loved it. It is a liqueur, so it's not overly strong coming in at 15% alc (30 proof), but it doesn't have to be. Tasted neat, it's got a great first sip with no lingering after taste, and finishes sweet without over-doing it. I can see how variations of this recipe were used at holidays, it features many qualities that you would find in a warm spiced cider consumed in the fall months. As far as using it in cocktails? Seems like the sky is the limit. I was a bit worried that it's flavors were too intense and wouldn't "play well with others" but it actually works, specifically well with lime juice as we tried it in the lime rickey. It's natural flavors also make it perfect for a sangria recipe, one of which you can find below.
Price: $29.99 (750 ml/30 Proof)
Overall: In a world where every spirit hitting the shelves is either some completely off the wall flavor, or a copy cat of something you've already tried, Sorel stands out easily. If you're looking for a unique taste that is both easily drinkable on its own and incredibly mixable then this is your spirit. And as we mentioned, as an added bonus, this one doubles as a nice fragrance around the house. Check below for a few of the recipes provided by Sorel that we liked.
Sorel Lime Rickey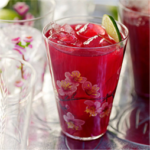 3 oz Sorel
1 oz Lime Juice
Club Soda
1 thin slice Lime
Fill a tall glass with ice. Add 3 counts Sorel to one count lime juice. Fill the rest with club soda, garnish with a slice of lime.
Sorel Sangria
1 bottle Sorel
1 bottle Red Wine (Zinfandel, Syrah, or Cabernet work best. )
2 Lemons
2 Limes
2 Oranges
3 cups White Rum
Chill the fruit, rum, orange juice, wine and Sorel in a pitcher. Slice the fruit into thin rounds and add to pitcher. Chill in refrigerator for two hours to develop the flavors. Before serving, lightly crush fruit rounds with a wooden spoon. If you like the fizz, add Q Club Soda. Garnish glasses with fruit slices, fill with ice, and serve.
Sorel Submerge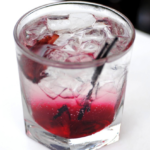 2 cubes Sorel
2 oz Gin
1 oz St. Germain Elderflower liqueur
Fill an ice-cube tray with Sorel, freeze. Place frozen cubes of Sorel into a highball glass. Add gin and elderberry liqueur; as Sorel ice cubes don't float, they will sit at the bottom of the glass, dissolving slowly.
Did you know we're on Pinterest?!? Also Don't forget to follow us on Twitter, like us on Facebook, or stumble us on StumbleUpon to get our latest cocktail recipes, spirit reviews, and drink related news. 
Recipes and drink photos were provided courtesy of Sorel. For more information on Sorel including where it can be purchased, visit JackFromBrooklyn.com

---
---