The Bourbon Family Tree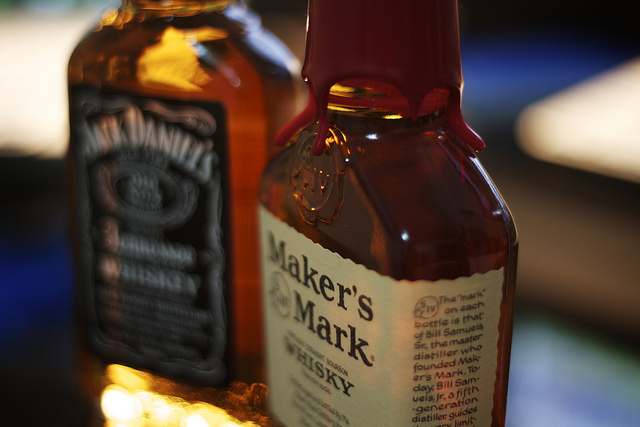 How's that Fall weather treating you? Even down here in Florida, it's starting to get a bit nippy. But with the change in season comes our change in drinking. Autumn is all about drinking the brown whether its Brandy, Whiskey, or Cognac. My personal favorite? Bourbon. While surfing the net this week we came across this awesome info graphic courtesy of GQ Magazine and the King's County Urban Distiller Guide to Moon shining. Info graphics are huge these days, but it makes sense. Being told numbers and history on a subject is one thing, but when you get to visualize it the way this chart does, it becomes pretty cool to learn about.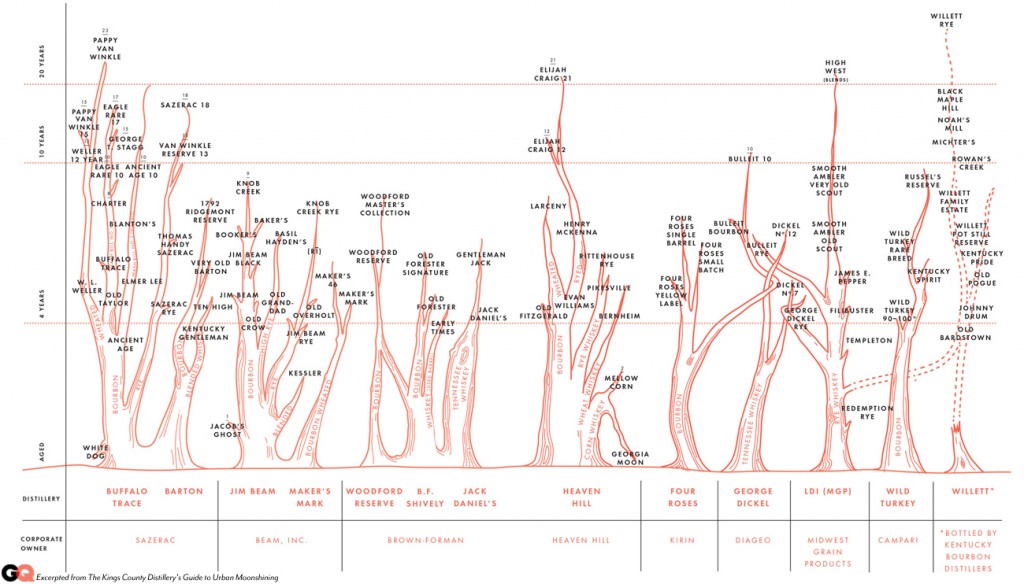 If you're a fan of one bourbon, this could help you decide what direction you should or could want to go int when looking to try something similar, or maybe to try something completely different. Age is usually the easiest way to differentiate some of these brands to the common consumer, but what about how it's made such as wheated or rye? How about if it's from Kentucky or Tennessee. Did you know Tennessee Whiskey is it's own recognized category? Go ahead and impress your friends the next time you're out drinking and throw down some knowledge. Remember, it's always important to know your family tree.
Cheers!
Source: Photo courtesy of Colin Spoelman, and GQ Magazine, and  Zach Dischner via photopin cc
---
---