The Perfect Holiday Drink?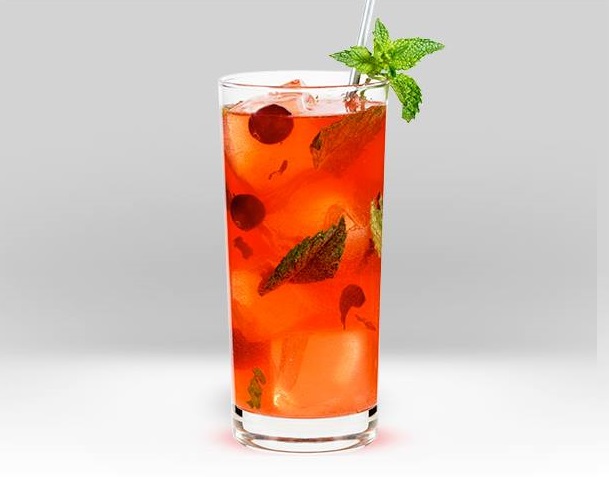 We're in full holiday mode around here, but to be honest, I'm still a little unsettled on what I'm serving this Christmas. Coquito is always a guarantee, and our Holiday Hooch bourbon we've been playing with is on the list too. But, like a chef that is never fully satisfied with their menu, I'm still a bit restless searching for that perfect holiday drink. So I've been trying recipes every day, some that have been passed to me by the brands, some that I've just whipped up in the kitchen.  This one, actually was one of my favorites:
Winters Kiss 
2 parts EFFEN® Vodka
¾ parts Lime Juice
¾ parts Simple Syrup
5 Mint Leaves
½ part Cranberry Juice
2 parts Club Soda
5 Cranberries
Muddle mint, lime juice and sugar in tall glass. Add remaining ingredients to the glass with ice and stir.
Try making this on at home and sample it a couple times (or three, or four) and see if it doesn't make its way on your drinks menu this Christmas.
Cheers!
---
---