Three New Effen Vodka Flavors Launch
If you haven't heard of Effen Vodka by now, allow me to introduce you. It's the super premium vodka that's been everywhere as of late, and is trying hard to earn a place on your shelf. It's promoted by rapper, actor, producer 50 Cent, and as of late has been taking a page out of P.Diddy and Ciroc's book for publicity. Every week 50 is somewhere meeting and greeting drinkers and promoting the brand, then you turn on the TV and it's  got product placements all over one of the best shows on TV, Power, which is executive produced by 50 Cent as well. Fresh off a record year of sales, their doing what any vodka brand worth a damn does, they're adding some new flavors to the lineup.  They're launching Effen Blood Orange, Green Apple, and Raspberry each made using all natural ingredients and made with 100% premium wheat from Northern France.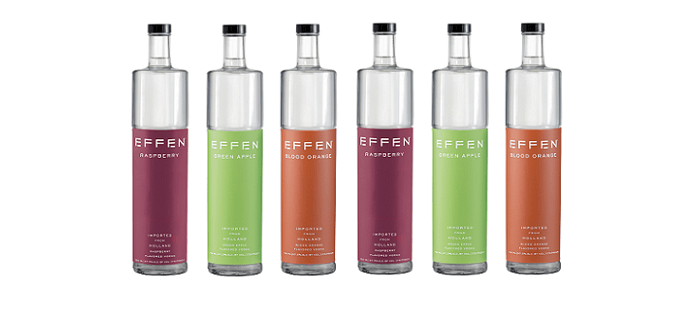 These new EFFEN Vodka flavors are now available at select retailers nationwide with a suggested retail price of $26.99 for a 750mL bottle.For more information on EFFEN Vodka, please visit http://www.effenvodka.com.
Cheers,
Alex
---
---