His & Hers Drinks: Valentine's Day Cocktails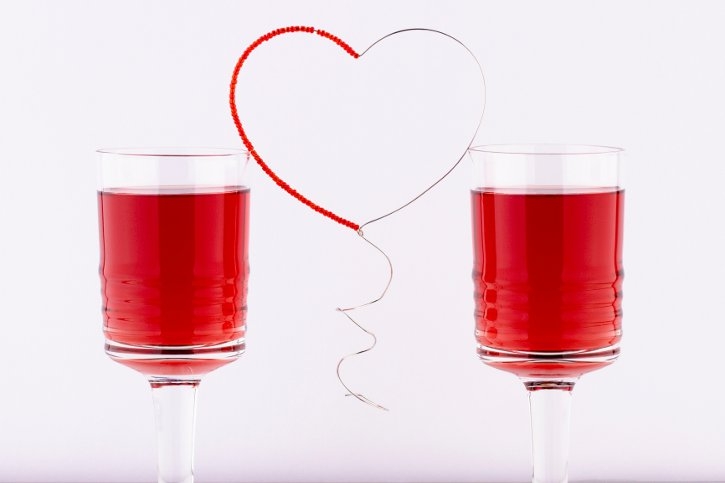 Valentine's Day is almost here and let's be honest, it isn't for everyone. If you're in a good relationship you're spending it with the one you love giving or receiving flowers, candies, and amazing dinners. If you're single or in a rocky relationship this day can be the pits. I'm not a relationship counselor, but I think one thing both "types" of people would agree on is that this weekend is a great excuse to drink, and it's always helpful when a holiday falls on or near the weekend so you aren't headed into work the next morning. Below we've got a roundup of some really good drinks that several of our sponsors have shared with us. We're not leaving anyone out with these we've got a nice mix of drinks for him and her so whether you want it romantic or not, we've got you covered. Oh and if you're not going out AND don't want to mess with making drinks, check out our review of Baileys Chocolate Covered Cherry Liqueur. It's delicious and can be served straight up. It's like a pre-made cocktail in a bottle.
The Ruby Sparkler 
2 parts Sauza® 901® Tequila
1 part fresh grapefruit juice
½ part fresh lemon juice
¾ part simple syrup
5 raspberries, plus more for garnish
Preparation: In a mixing glass, muddle five raspberries.
Add remaining ingredients and shake. Strain before
serving over ice in a highball glass.  Garnish with skewered raspberries.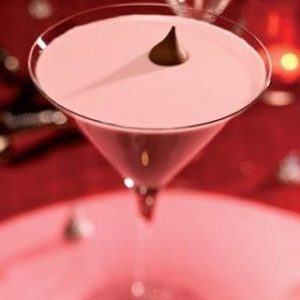 The Chocolate Covered Strawberry Martini
Shake with ice and serve in a chilled martini glass. 
The Heart Breaker (Currently being served on the K.Michelle National Tour)
Combine ingredients in a shaker and strain into a chilled rocks glass.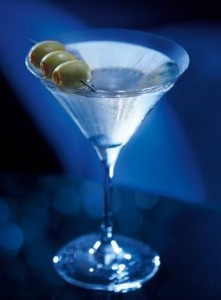 Down & Dirty, Spicy Martini
3 parts Ménage à Trois Vodka
1 part spicy chipotle olive juice
½ part dry vermouth
3 chipotle olives
Add ice to a shaker, then Ménage à Trois Vodka and two dashes of vermouth and olive juice. Shake, and pour into a chilled martini glass. Garnish with olives for the perfect Ménage à Trois Martini.
Chocolate Strawberry Negroni (Courtesy of the Musket Room and Christopher Berry)
2 lbs. fresh strawberries
Gin (Chris uses The 86 Co. Fords Gin)
Crème de Cacao (Chris prefers Tempus Fugit, but Marie Brizard Crème de Cacao White works too)
Cocchi Americano
Campari
Directions: De-stem and roughly chop strawberries, then place in a large, nonreactive container (such as a glass jar) with gin. Store in the refrigerator for a week to infuse, gently shaking once daily. Strain mixture, gently pressing strawberries. (Optional–strain infused gin through cheesecloth to remove smaller sediment.)
Build drink as follows: 1.5oz. strawberry-infused gin 1oz. Campari 0.75oz. Cocchi Americano 0.25oz. Creme de Cacao Stir with ice, strain over fresh ice in a rocks glass.
N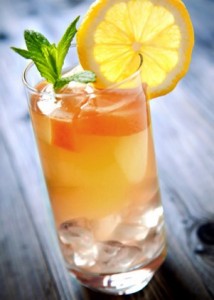 aughty & Nice, Sugar & Spice 
Stir until completely mixed pour into rocks glass and garnish with clove and lemon wheel.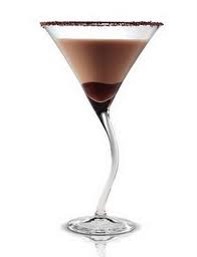 CRUZ Choco-Taco-Tini – Try this chocolate inspired dessert drink as an alternative to the ordinary heart-boxed chocolates.
Shake all ingredients with ice and strain into a martini glass, garnish with chocolate sauce.
---
---