Wine Wednesday – White Grapes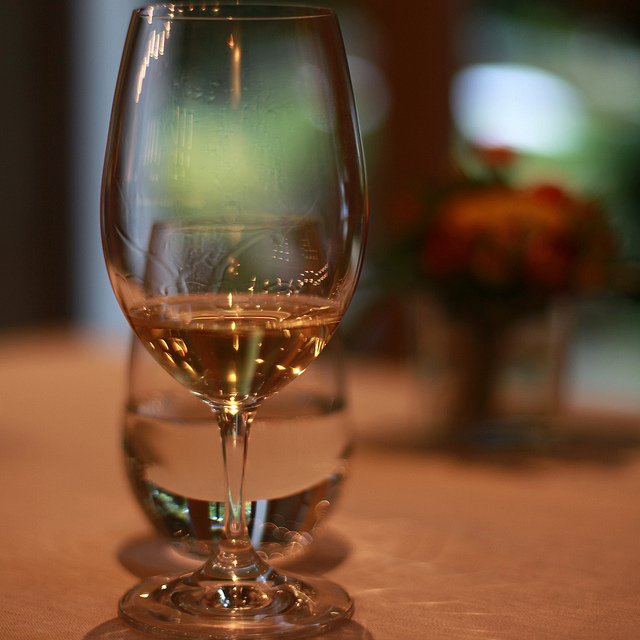 When it comes to selecting wines from a wine shop, a wine list or just out of the chilled section in the grocery store, people get so nervous! Who would've thought that a tiny fruit like a grape could make people so nervous. Or be so delicious in a glass…. But I digress. Let Girl Meets Glass help you out a bit with this! Bookmark this page or grab some paper and take notes, we're starting with the basics.
Wine comes from grapes grown on grapevines (I told you, basics!). The actual number of different grape varieties that are grown is somewhere in the thousands. Some varieties are local to a specific country or even state, while others have a global reputation. Let's jump right in and talk about the major white wine grapes.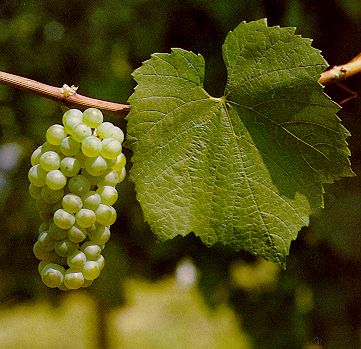 Chardonnay – The name Chardonnay comes from the village in Burgundy, France.  Although that start was small, Chardonnay is one of the most known of the white wines and is produced in a variety of styles. Chardonnay can actually grow just about anywhere, in any climate, with any amount of sunshine. Real talk, you can probably grow some in your backyard right now! While it can grow in any climate, its flavor profile and style changes considerably depending on where it is grown. Cold climates like Champagne and Chablis produce light to medium bodied wines with high acidity and notes of apple and green fruit. In warmer regions (Australia) the wines have more citrus flavors. Hotter climates (California) have full, lush wines with high alcohol and low acidity. The fruit character comes out a bit more exotic, think mango, fig, and banana. Chardonnay takes very well to oak so many are fermented or aged in American and/or French oak. An oaked Chardonnay will display flavors or nuts, caramel, toast, vanilla, or actual oak! Be careful though, sometimes heavy oak is used to mask suspect or under ripe grapes.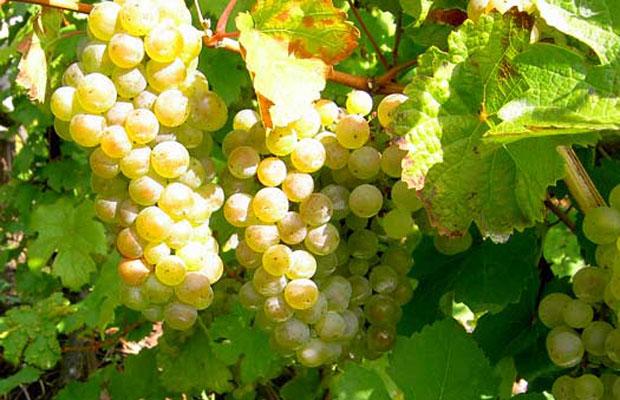 Riesling – Probably one of those most popular whites right now, Riesling has kind of become fashionable again. Riesling is a late-ripener which lends to its sweeter flavors and a wide range of styles.  In cool climate Germany, flavors appear a fresh grape (yes, wine can taste like grapes!) and apple fruit. There is also a nice balance of sugar and acidity. Warmer regions such as Austria and Clare Valley (Australia) have more peach and citrus fruit notes in the wine. Riesling won't benefit from any additional winemaker techniques such oak-aging, the fruit is distinctive enough. Classic Riesling regions are Mosel, Rheingau and Pflaz (Germany); Wachau (Austria); Alsace (France); Clare and Eden Valleys (Australia); Marlborough and  Nelson (New Zealand).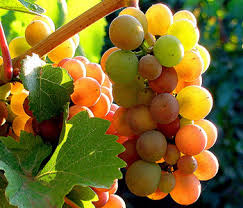 Pinot Grigio/Pinot Gris – Two names for the same grape. Think Pinot Grigio in Italy, Pinot Gris everywhere else. But of course, there are exceptions and these terms are often used interchangeably. The flavors of both are actually quite similar as PG does not reflect its location or climate in the wines. They are aromatic and rich on the nose with flavors of mango, melon and banana on the palate. PG from Italy does take a slightly different approach and harvests earlier to retain a bit more acidity in the resulting wine.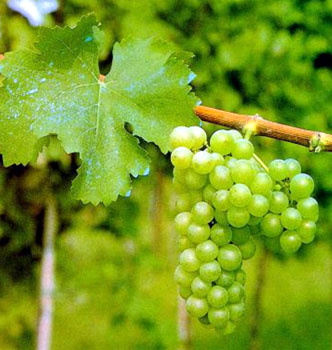 Sauvignon Blanc – A little more particular on where it is grown, Sauvignon Blanc prefers cool climates and oddly enough, grows best in poor soil. Cool region Sauvignon Blanc has crisp, green flavors like herbs, grass and green pepper. If grown in a warmer region, it won't lend to as much aromatics in the wine, but you will get hints of stone fruit. Oak can be used to add a bit more body to the wine and tone down some of the crisp acidity, this will be labeled Fume Blanc in the United States. Classic Sauvignon Blanc regions are Sancerre (France), New Zealand, Chile and Bordeaux (France)
Hope that helped! Or are you a red wine drinker? Red grapes are up next!
Main photo credit: jenny downing via photopin cc
---
---