Game Day Cocktails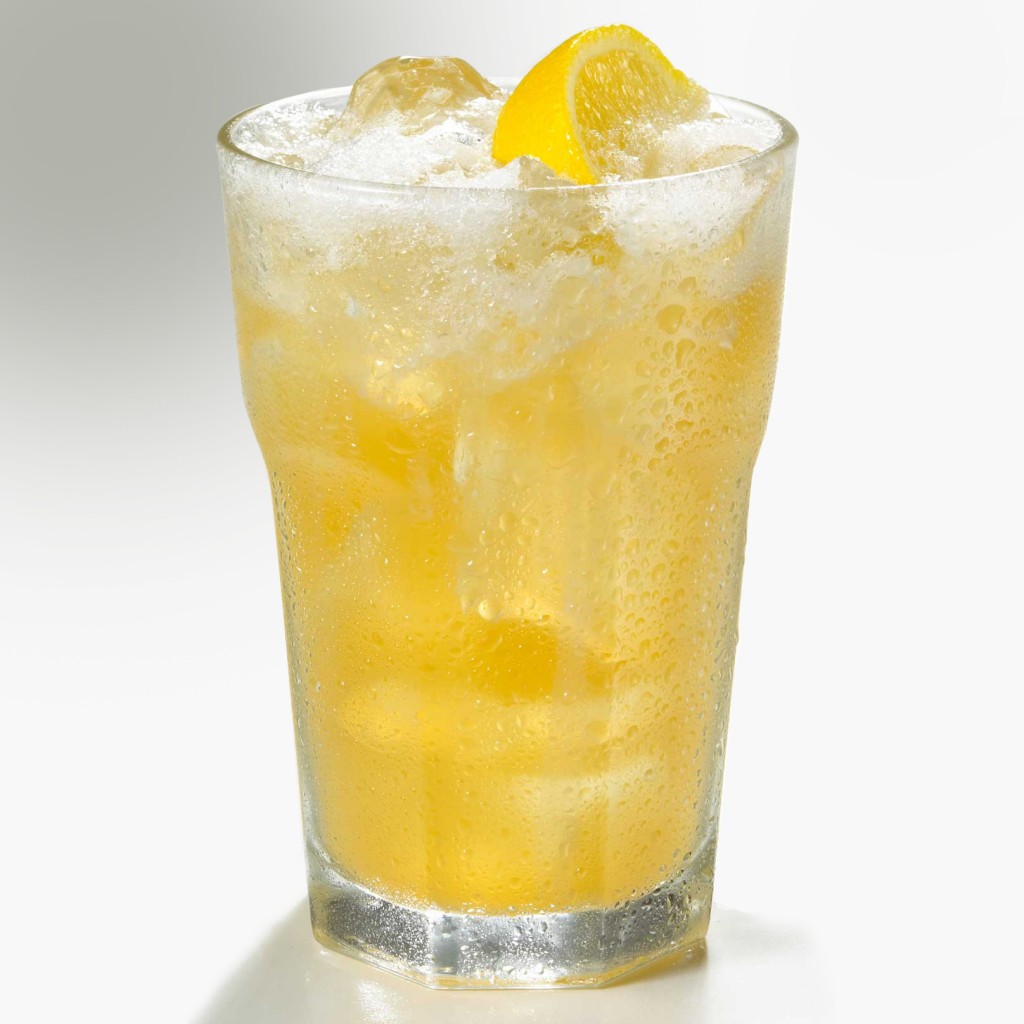 The big game is right around the corner and if there's one event that brings together the masses to drink it's the Superbowl. It's football weekend, and it's practically an unofficial holiday, a time where family and friends gather at home or at a bar in front of a big screen and watch the game whether they actually like football or not. Why do we do it? Because we love to laugh, and be entertained while eating and drinking with our loves ones. Tailgating is practically a religion around my house, so we take the preparation seriously. That's not to say what you eat or drink needs to be so complicated and over the top that it turns some away. A perfect game day snack can be as simple as a bag of chips and salsa or as complex as intensive secret family recipe you only break out for the big events. The same can be said for the drinks. While I love whipping out all sorts of ingredients to make elaborate cocktails, sometimes simpler is better. This year we're planning on having several drinks for the game, but nothing too complicated and more importantly, nothing you haven't seen, had, or heard of before. Sit back, relax, and enjoy.
Peach Margarita
2 parts silver tequila
1 lime, juiced
1 1/2 parts peach schnapps
1/4 cup white peach puree
Ice
Fill a cocktail shaker with ice, about half way and then add ingredients. Shake and strain int a chilled margarita glass with or without the salt. 
Tokyo Tea
2 cups ice cubes
2 limes, cut into wedges, plus slices for garnish
1/4 cup midori melon liqueur =
1/4 cup vodka
1/4 cup rum
1/4 cup gin
Add to a pitcher ice, lemon/lime soda, limes, midori, vodka, rum, gin and Triple Sec. Stir to combine. Pour drink over ice into chilled glasses filled with ice. 
Lynchburg lemonade
Pour your whiskey, triple sec, and sour mix in a tall Collins glass filled with ice. Stir. Top off with Lemon lime soda and enjoy. 
 Game Day Punch (Our Favorite)
1 Bottle of Rum (preferably light)
1 bottle apple cider (try hard cider for a bit more spike)
2 Bottles of Ginger ale
Combine all ingredients in a punch bowl and serve.
Now was that hard? OK, maybe there was a lot in the Tokyo Tea, but it's a lot of alcohol, not necessarily hard to find ingredients you'll only need a pinch of. So there you have it, easy game day recipes that will have you enjoying the game by the end of the 1st quarter. Don't forget, drink responsibly! For a few NFL themed cocktails we played with years ago, be sure to visit our NFL Team  Inspired Cocktails page.
Follow us on Twitter, Facebook, or StumbleUpon to get our latest cocktail recipes, spirit reviews, and drink related news. For any questions, comments or concerns please email us at info@intoxicology.net
---
---