Review: Licor 43 Cuarenta Y Tres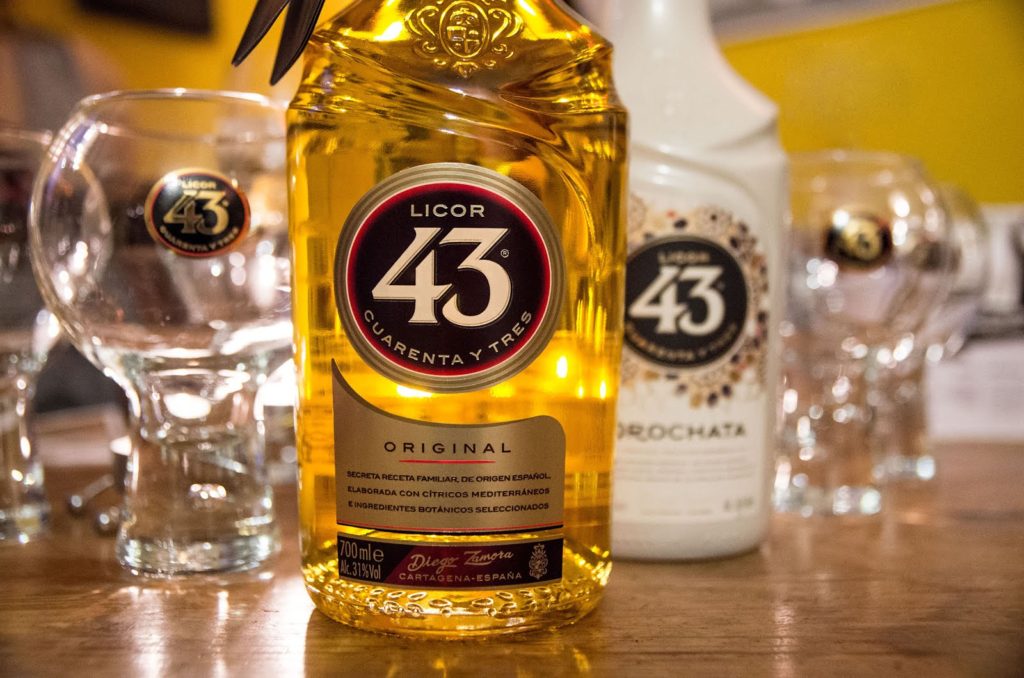 This weeks review is one of my favorites to date, Licor 43. For a little back history, I first tried it during my behind-the-counter days at ABC Fine Wine and Spirits years ago. Every Saturday night we would have a brand being sampled, usually poured by a hot young 20-something girl, who for the most part was there just to look pretty. It's a common practice in the industry to use promo girls like these to promote a brand and it works well because well, sex sells. This particular Saturday I walked in and Licor 43 was being sampled by this beautiful, dark-haired, big breasted woman and so of course, I lined up for a shot before my shift started like any horny 23-year-old guy would do. We'll get to the taste later, but the interesting thing here was she wasn't just smiling and pouring drinks. She knew her stuff! Her tasting notes weren't rehearsed or memorized from a sheet of paper, and the history of the liquor was more in-depth than what you can read on Licor 43's website (Click here for the story) As it turns out, she was a native of Spain, and was very familiar with the brand and its rich history in her country. So we all learned a lot that night, and it helps when you're getting buzzed too! So what exactly is Licor 43?
Licor 43 is smooth Spanish Liqueur with a history that dates back to the time of the Romans. It's name comes from the ingredients used to make it, mostly citrus, fruits, and herbs from the Mediterranean basin. The exact recipe used to make Licor 43 is pretty close kept, and keeps the mystery and seductiveness of the brand alive. 
Gre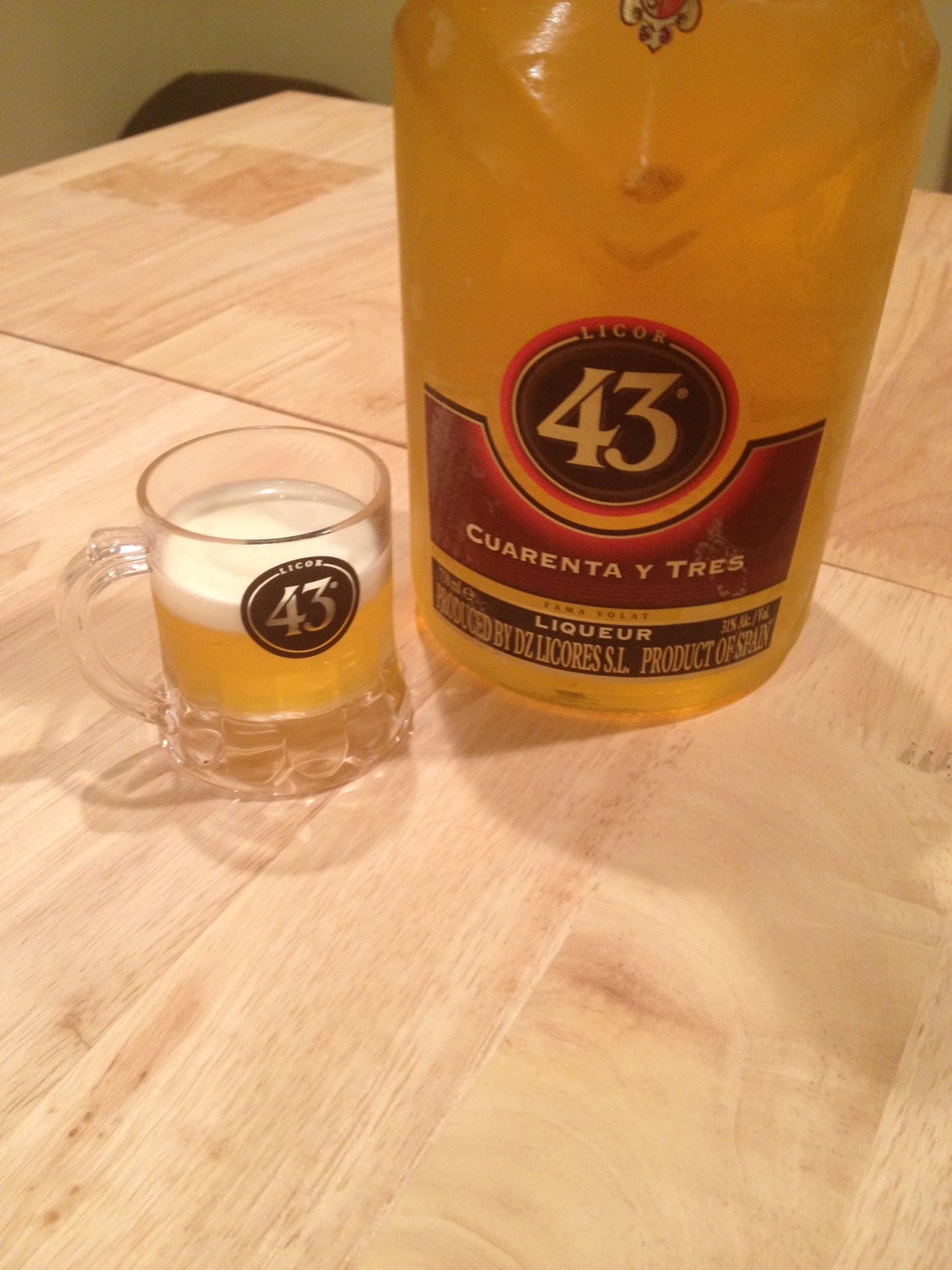 at color on this one. Bright orange-yellow like tint. It reminds me of a bottle of Cristal Champagne, you know the overpriced stuff with the shiny plastic packaging. The price on this one won't knock you over the head though like that stuff. Once we poured a shot we noticed it was pretty thick. Not quite honey/syrup texture, but just as sticky and sweet-smelling. The aroma it gives off reminds me of vanilla and cream with hints of orange and honey. This would be a great topping on a dessert, used as a sweetener, or even added to your morning cup of tea or coffee. Not to say that you should be adding alcohol to your morning cup, but let's just say we won't tell anyone if you did. :::wink::: ::::wink:::.
The Review: This one's a mouthful. Its got a great taste to start, and a smooth finish. I taste the vanilla… A lot of it. But there's more, like hints of a cinnamon spiciness, and citrus flavors as well. Don't spill this stuff, it's pretty sticky. Then again, if you haven't learned by now its a sin to waste alcohol, shame on you. We like this one for adding it to a lot of cream and dessert based cocktails. That's a no brainer. If I had to compare it to something, I would say it's similar to Navan or Tuaca. Think, Grand Marnier with a vanilla base. One of their signature drinks is as simple as Licor 43 and heavy whipping cream. It's already one of my new favorite shots to serve for 2013. Kind of tastes like a creamy vanilla milkshake, spiked of course.
Price: $24.99 (750 ML)
Overall: The liqueur market is bursting with sweet and syrupy liqueurs just begging for a spot in your cabinet, so sometimes it's hard to decide. Before honey flavored bourbon like Jack Daniels Honey and American Honey by Wild Turkey, there was Licor 43. Its got a smooth taste, both sweet and creamy, with a thick texture that makes it very versatile. Sip it on ice and let the melting water open up the flavor. Add a dash into your favorite cocktail and see what it creates. Cook or bake with it, and you might start a new trend. We like this one a lot, so we definitely recommend you give this one a try on your next night out. It's becoming more available behind the bar lately, but in case it isn't, you can always check out your local liquor store and grab a bottle.
To find Licor 43 for sale near you, click here to use their Store Locator. Also, here's a list of Licor 43 recipes from their website for you to try at home. That's all for now. Check back throughout the week as we feature a few of our favorite Licor 43 drink recipes. Also, did you know it's Bourbon Heritage month? We've got a few things planned for that as well.
Cheers!
---
---