———————————————————————————————————————————————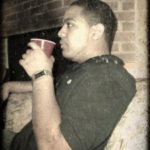 Alexander Hanna  Co-Founder/Writer
Hometown: Chicago, Illinois
Favorite Spirit: Gin
Favorite Drink: Caipirinha
Alex is the publisher, head writer, and (sometimes) photographer for Intoxicology 101. Alex is not a professional bartender however he is BarSmarts certified and has been fortunate enough to build an impressive home bar. In addition to his duties at 101, he can be found writing at DrinkoftheWeek.com and also is a regular contributor at Liquor.com through their Drinkwire program. When not tasting/writing/shooting for 101, you can find him at the the local bars in Central Florida, spending time with his family, or traveling the country in search of new adventures.
————————————————————————————————————————————————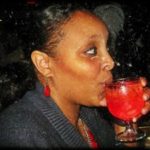 Lorianne Hanna Co-Founder/Editor
Hometown: Boston, Massachusetts 
Favorite Spirit: Canadian Whiskey
Favorite Drink: Washington Apple
Lori is the editor and co-founder of 101. In addition, she serves as an official taste tester and contributor to many of the reviews written. When not contributing to 101, Lori can be found in the kitchen testing out recipes for her upstart catering business with the plans to open a full service bakery in the future. With a background in culinary arts, baking is her first passion, which occasionally (and fortunately) crosses over into mixology with alcohol infused baked goods.
——————————————————————————————————————————————–
Click here to discover what is Intoxicology 101 
Click here for Our Story