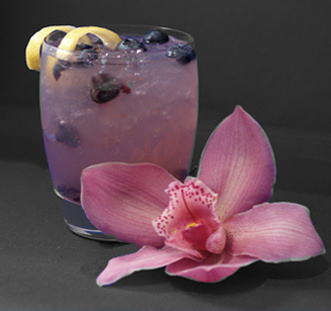 …..
W
ith Valentines Day right around the corner, I thought this weeks Cocktail of the week should fit that theme. The Blushing Geisha is a beautiful drink featuring TyKu, an asian sake based liqueur. It's very noticeable on the shelf with a cool looking bottle that illuminates and is actually worth the price. Fruity and pretty on the eyes, this one should get you brownie points with your special someone. Try this one at home and see if your V-Day doesn't end up a little more exciting than the last.
.
.
Blushing Geisha
2 oz TY KU liqueur
1 oz pomegranate juice
2 oz Sence rose nectar
Lemon Peel and Blueberries for garnish.
Combine ingredients in a shaker. Shake and straight into a glass filled with ice. Garnish by adding in a few fruits of your choice 
Oh and did we mention this one is low in calories as well? For more information on TyKu including the other spirits they offer visit TryTyku.com Cheers