Coming Soon: Three Olives Launches Jacked Apple Vodka
***Update – Since writing this article, we have since received our sample, and done a FULL Jacked Apple Vodka Review. Click Here to visit that review.***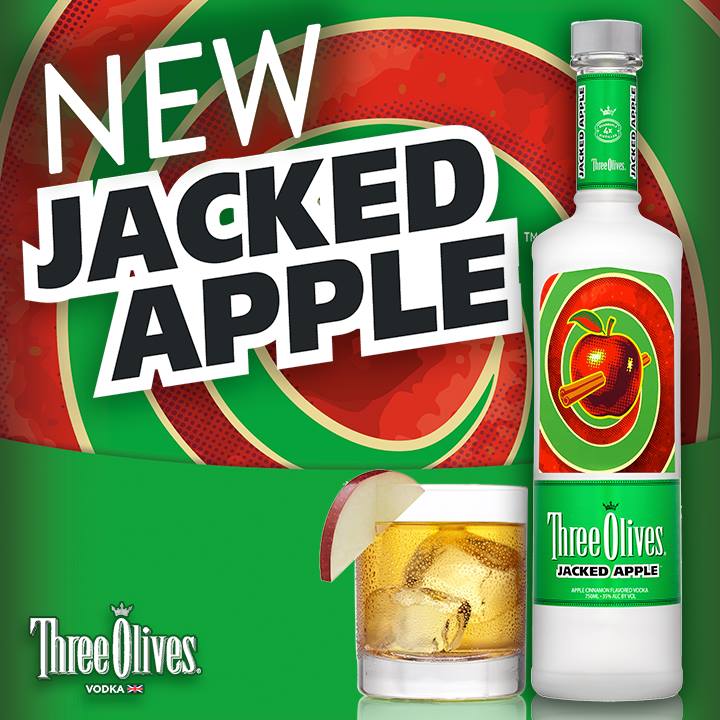 Ok, so we're a bit anxious to try this one. Three Olives announced last week they are launching a new flavor, and the name and bottle art imply that it's tastes similar to AppleJacks cereal.
"Apple and cinnamon is an increasingly popular flavor combination in the U.S. today," said a spokesperson for Proximo Spirits, the brand's U.S. importer. "Three Olives® Vodka has always been a pioneer in innovative, interesting and unique flavors. We are excited to introduce Jacked Apple™, which captures and perfectly combines these two delicious flavors. No other brand has ever offered such an extraordinary flavor combination, until now."
Interesting right? It's not the first time they created a breakfast cereal flavored vodka, A couple years back they released Three Olives Loopy, and it was a huge hit as far as publicity. Even if you thought the idea was dumb, you wanted to try it to see if it really tasted like your childhood. We're not quite sure yet if this one will be any good just a bunch of hype, but we'll be sure to feature a full review on the product when we get it. For now here are the specs, and a few Jacked Apple recipes from Three Olives to plan for when it comes out.
Price: $21.99
Proof: 70 (35%abv)
Availability: Nationwide, check with your local retailers. [We didn't have it in Florida yet 🙁 ]
"Jacked Ginger"
2 parts Three Olives® Jacked AppleTM Vodka
4 parts ginger ale
Mix all ingredients into a rocks glass filled with ice and stir.
Garnish drink with an apple slice.
"Garden of Eden"
2 parts Three Olives® Jacked AppleTM Vodka
4 parts cranberry juice
1 splash club soda
Mix the first two ingredients into a shaker filled with ice. Shake vigorously and strain into a martini glass. Top off drink with a splash of club soda.
---
---